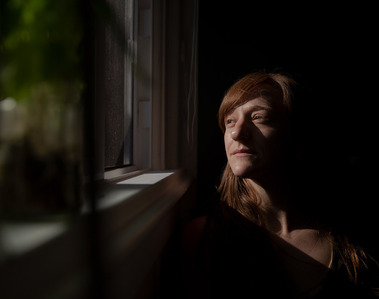 I am a photojournalist/photographer currently based out of Kitsap county, Washington. That's about an hour's ferry sailing from Seattle.
I grew up in a small farm town in Northwest Ohio where my father farmed our family's 100 acres of corn and beans. I learned to appreciate and understand the dynamics of small-town community life, though it took many years living in a city of well over a million people to do so. The small-town life I grew up so eager to leave gave me an appreciation and understanding of the value in the opportunities a city offers.
After many years of slaving away in a corporate job in Los Angeles, I became stagnant and decided I wanted to know why my fancy DSLR was not taking very fancy photos. I enrolled in photography classes at Santa Monica College where I learned how to use that DSLR and break the stagnancy. In the process, I found my medium for storytelling and a creative way to do meaningful work. I wanted to help people, I have loved stories for as long as I can remember, and I have that inner artist that is forever restless unless I am creating.
A marriage to the love of my life brought me to the state of Washington where I am currently an assistant for Seattle photographer Nate Gowdy, who is known for his political imagery and, more recently, The American Superhero Project. I have assisted him on several projects including political fundraisers, studio work, and The American Superhero Project, the latter of which led us to Washington DC in October of 2019 to photograph several congresswomen and pitch the project to countless others.
I aim to create work that challenges stereotypes, breaks stigmas, and creates community. I enjoy delving into societal issues and hope to bring to light social injustices so many people in stigmatized communities face. In the end, we are all human.
I am available for local projects as well as potential employment opportunities.
I can be contacted at:
614.565.5921
andi.buescher6@gmail.com